Students at the New Orleans Baptist Theological Seminary (NOBTS) are just one of the latest groups to learn about refugee ministry while visiting a small town known for its diverse population.
Clarkston, a small town on the eastern outskirts of Metro Atlanta, is known for its relocation program for refugees and immigrants established in the 1990s. The city has become known as "America's most diverse square mile", with over 60 countries and 100 languages ​​represented. Clarkston International Bible Church (CIBC) sees its unique community as a field of mission.
Southern Baptists' Send Relief partners with the church to teach groups of visitors from a variety of churches, schools and seminaries about refugee ministry.
Greg Wilton, the director of Care for Refugees for Send Relief, said that while the ministry may have been able to meet some needs and share the gospel in the community in 2020, it is great that visiting groups are returning for in-person activities.
"There are a variety of faith groups that come to us who want to engage in international and refugee ministry, and it's extremely easy to do here because it's Clarkston, we're such a diverse community. "Wilton said. "Often, 'the nations' are found in our own context. We at Clarkston want to be part of the process of pushing people to the ends of the earth. "
Groups regularly visit Clarkston to help with the ministry, with trips varying from a day or a weekend to longer term like one or two weeks. The groups range from Bible school students – like the NOBTS group that visited in April, to Baptist Collegiate Ministry (BCM) and Southern church groups, with age groups ranging from college to senior adult. Groups can register on this link on the Send Relief website.
Trips typically include a tour of Clarkston, an overview of the refugee resettlement process, an explanation of the Send Relief ministry, evangelistic training, and opportunities to interact with Clarkston residents.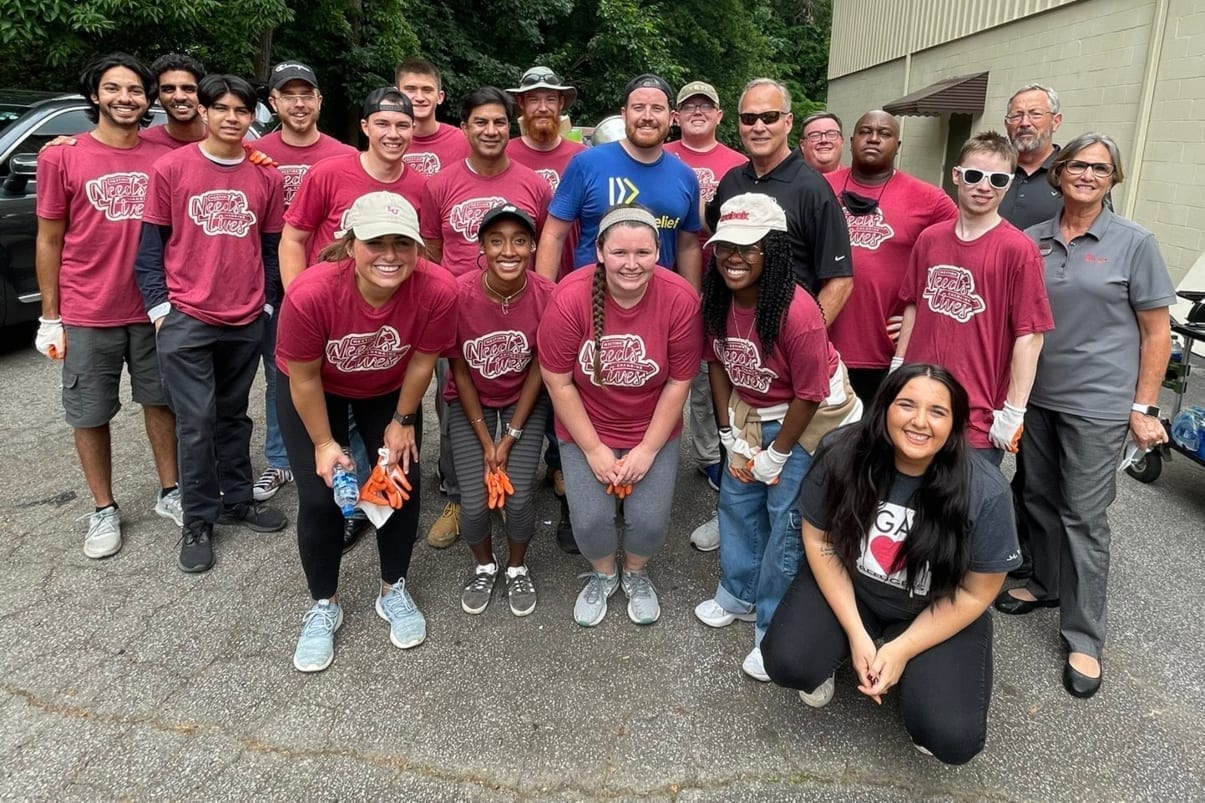 Contribution photo
GenSend interns and Send Relief Care for Refugees director Greg Wilton, center, pose for a photo with Mark Richt, Send Relief national spokesperson and former University of Georgia football coach who turned stopped for a visit.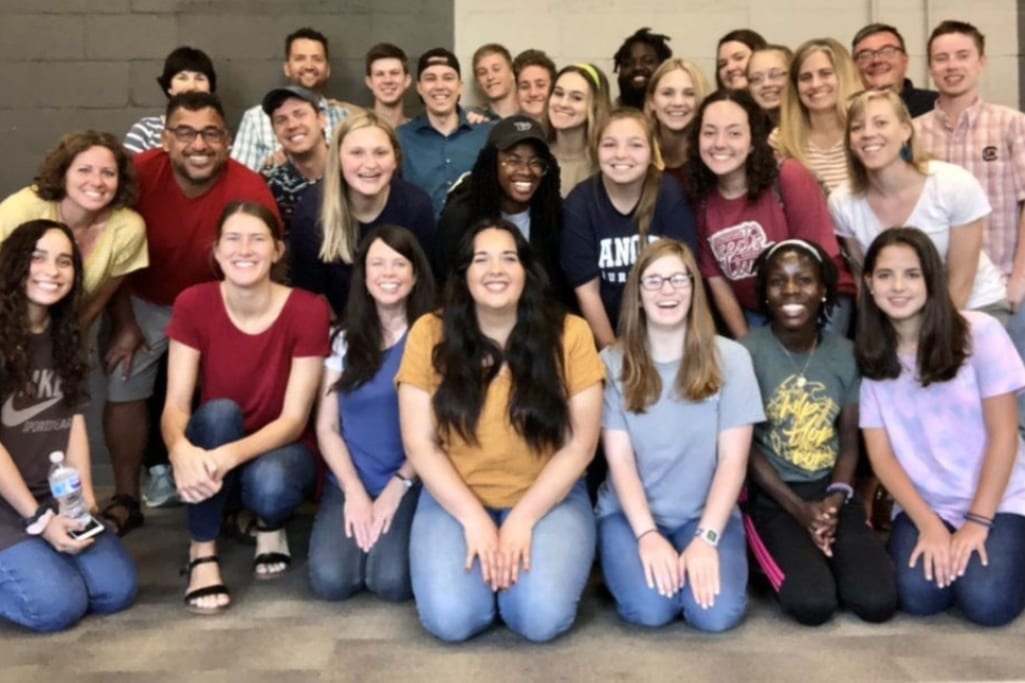 Contribution photo
Two groups of visitors, a BCM group from South Carolina and a church group, pose for a photo at CIBC.
According to Wilton, one of the keys to ministry trips is that much of the teaching is provided by Clarkston residents who are members of Clarkston International Bible Church.
"Our heroes are our local believers. We don't believe in ministry to the community, we believe in ministry to the community, "Wilton said. "There are amazing men and women of God in Clarkston who come from different backgrounds and backgrounds. They are truly our world-class missionaries and gospel servants.
The most rewarding part for Wilton is seeing the groups take some of the things they learned on the trips and apply them to live in mission in their own context. He estimates that CIBC and Send Relief have teamed up to "engage" more than 2,000 people outside of Clarkston through these visitor groups in 2021 alone.
Wilton, a NOBTS alumnus, said he heard the example of a NOBTS student who, upon his return to New Orleans, identified a large Muslim population in his own local context and began to mobilize a group friends to minister to this group.
"What excites us the most is seeing how they bring some principles that they learned here into their own local context wherever they come from, so that they can also have the joy of reaching the immigrants, internationals and refugees in their own context. "Wilton said." I'm really glad to know them all because they just want to do something, they want to put their faith into practice. They take a simple obedience step.
"Each of these teams believe in the Big Commission and just want to do something about it. They end up finding us because they want to make disciples of all nations.
David Creswell serves as the Clarkston Ministry Center Coordinator with Send Relief and helps facilitate and organize visiting groups. He pointed out that hosting groups is for education about refugees and immigrants, but travel is also about inspiring people to reach out to the world in their everyday lives.
"The SBC is built around the Great Commission and what it means to live a life for the Great Commission," Creswell said. "The ultimate goal of all the groups we welcome is to be able to inspire the church to be on mission wherever it is contextually."
In addition to short-term travel, CIBC and NAMB assist the ministry that GenSend interns will do two months during the summer. Creswell said this year's GenSend group will receive a "good dose from both sides of NAMB" as they care for refugees in Clarkston while helping several church plants closer to Atlanta. He said it would help students get involved in the ministry of compassion and mercy as well as learn to engage in evangelism in urban settings.
Regarding the refugee ministry with CIBC, Creswell said that one of the most important parts of GenSend and all the groups that visit is that they are able to make a personal connection with the refugees at the instead of just hearing about the topic on social media or in the news.
"We want our groups to step into the lives of refugees and put a face, a name and a relationship to a group of people that comes from being a label for Christians," Creswell said. "Your attitude changes when you have a name and a relationship that matches that class of people. "
Wilton said that after 2020, which he described as a difficult year for churches and ministries, Christians should get involved in service ministries somewhere as a way to help fulfill the Great Commission.
"Established ministries need support more than ever," said Wilton. "Boots on the ground need reinforcement. "
(EDITOR'S NOTE – June is Refugee Awareness Month and June 20 is World Refugee Day. Timothy Cockes is an editor at Baptist Press.)